Anonymous
02/16/13(Sat)21:15
8348473
1361052734792.jpg
(101.45 KB, 855x934)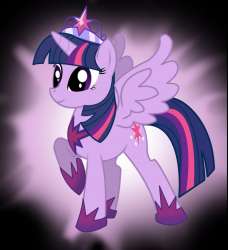 Well that was interesting. I saw the episode earlier today, already said I liked it, etc, etc, etc,
>I have an opinion, come at me bro.
My sisters family came over and my niece (5 years old) who regularly watches it with me wanted to watch it... how she knew the episode came out today, I'll never know because they haven't even shown S2 on any Australian TV yet, but whatever. I sit her at my computer and watch it in the background with her. Her sister (3 yrs) came half way through and sat beside her to watch it as well.
Being the dick of an uncle I am, I told her when it was announced weeks ago why she was turning into an Alicorn. Not the story reason, the 'Hasbro wants to sell the toy' reason, which she was very annoyed with and kept getting angry with when she watched recent episodes knowing whats going to happen to her favorite character...
Both were crying hard at the end. I was kinda surprised, I didn't really think they did a bad job in doing it, but when I asked her whats wrong, she said she loved it and went into detail on Twilights depressing song or Celestia's song, the True friend song and how she finished, etc... Quite shocking that she even soaked that much in... I mean the 3 year old I guess just saw some depressing imagery and didn't get out of it, but hell, while still crying the oldest just went "When is the next episode?" to which I annoyingly responded is a long time away. She was full questioning everything though, "Will she leave her friends?", "Is she still living in ponyville?", "Why wasn't Discord there?", general questions fucking everybody here was asking when they were shit storming...
I guess I don't give that child enough credit in terms of how smart she is, but... there you go. Apparently the episode can have a reasonably powerful effect on the 'little girls' portion of the fans in the same as the weird, slightly creepy adult fans that liked the episode.