413 !!9wIqFxv5G7W
08/23/13(Fri)14:47
13049854
gethype.png
(129.11 KB, 534x626)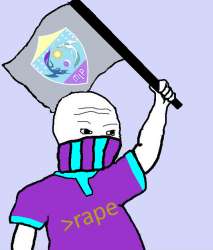 2013 4Chan summer cup thread
"GET FUCKING HYPED" edition
Old thread
>>13048244
Useful links:
>implyingrigged.info
for all your 4chan Cup needs
>safesthooves.com
for nearly all your team /mlp/ needs
>twitchDOTtv/germanbro
stream of the game
FAQ:
>When is /mlp/ playing?
Game days/times and opponents can be found at
>http://implyingrigged.info/wiki/2013_4chan_Summer_Cup
>Can we change our anthem/goalhorn/chants?
Giddy Up and Ready to Die are pretty much set in stone for a while. Chants cannot be added during this current cup, but discussion is open outside of game time.
>hurr durr im a total retard and cant read stuff, where does it say when /mlp/ is playing?
Check faq nr.1